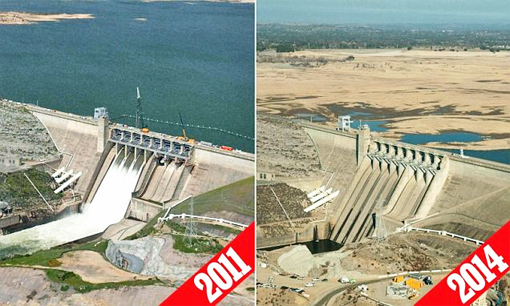 Reservoirs that supply water to tens of millions of people in the Southwest are dangerously low. Folsom Lake northeast of Sacramento is typical of what's been happening for the past few years in California, Nevada and Arizona. The LA Times article linked below says 99.8 percent of the state is suffering a severe drought.
How tough is it for homeowners to find buyers these days? What buyer can find a mortgage company that wants to risk its money when a disaster like this is unfolding? And what's going to happen to home prices when half the homes in a neighborhood have For Sale signs in the front yard?
It's stunning to know that HOA boards and managers have been fining homeowners who didn't keep their Kentucky Bluegrass nice and green.
(link to LA Times story on drought)